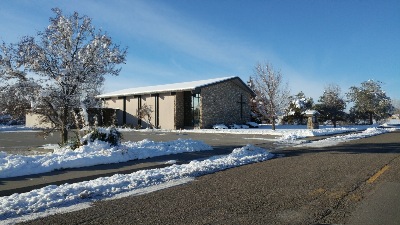 Welcome to the First Congregational Church, United Church of Christ!
We say "Whoever you are, wherever you are on life's journey, you are a beloved child of God!"

We pray you will join us!

We are located at 515 E. 15th North, Mountain Home, Idaho.

You are welcome here no matter where you are in your faith walk.

Our Fall through Spring Sunday Schedule is as follows:

10 a.m. Sunday School for Pre-school to Adults

11 a.m. Worship - Nursery Care is available for those 3 years old and younger

Communion is served on the first Sunday of the Month.

Our office is open to serve you Monday through Thursday, from 10 a.m. to 1 p.m. Our phone number is (208)587-4969 and our email is churchinfo@mhfccucc.org.

Mailing Address: First Congregational Church, UCC; P.O. Box 659, Mountain Home, ID 83647

We look forward to seeing you.